If you're looking for the best G-spot vibe, look no further! The Rose G-Spot Vibrator is perfectly crafted to provide powerful stimulation to the ever-elusive G-spot for amazing vaginal orgasms every time!
Angled head stimulates the G-spot with maximum vibrations to deliver squirting O's!
Slim, flexible design contours to your curves for ultimate comfort!
Firm but smooth material inserts easily and feels great!
Easily adjustable multi-speed dial allows you to go from slow to "oh!"
Waterproof for wet and wild fun anywhere!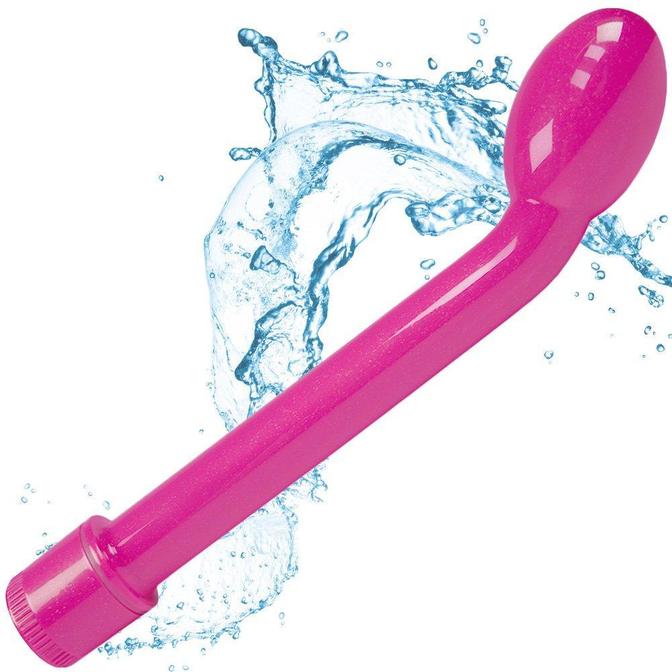 Stimulate Your G-Spot For Intense Orgasms!
Designed to be slim for maximum control and firm for ultimate stimulation, Rose is one of our best G-spot vibes! This waterproof vibe also has a bulbous curved tip designed to provide concentrated vibrations to your G-Spot and beyond. Twisting the dial on the bottom allows users to change from normal to strong vibrations. Find something that's just your speed with a little bit of erotic experimentation!

Use during a sensual bath or shower for the ultimate unforgettable orgasm! This slick and sleek massager is compatible with any lube and glides right into place! You can even use the Rose to deliver out-of-this-world clitoral stimulation!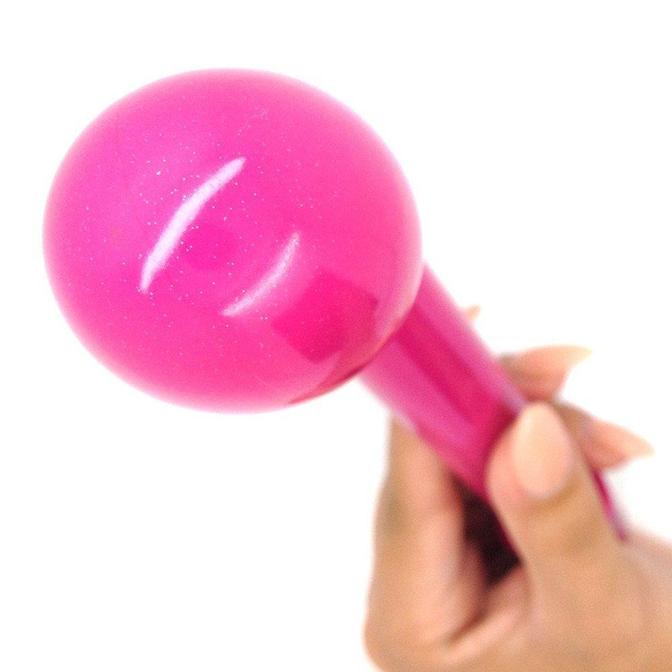 First Impression:
Rose G-Spot Vibrator: Experience intense G-spot pleasure with this long and slim multi-speed massager!
Package includes: G-spot vibrator in plain Pink B.O.B. packaging.
"So what's it good for?" This is one of our best G-spot vibes for anyone who is interested in experiencing the awesome pleasure of G-spot stimulation! It is long, firm, and smooth, making it ideal for teasing hard-to-reach places. The bulbous tip will deliver intense, spot-on, multi-speed vibrations while the angle of the tip makes your G-spot easier to find.
"But what do I do with it?!" To use, remove the bottom cap and insert 2 AA batteries. Twist the cap back on and turn the dial on the cap to turn on the vibrations. Adjust the dial of our best G-spot vibe until the desired intensity is reached. Use the perfectly angled bulbous tip of the Rose G-Spot Vibrator to seek out this sensitive bundle of clitoral nerves for a life-changing orgasm!
"My top 3 features?" The smooth and slick feel, long handle, and bulbed G-spot tip.
"What's so special about that?" Thanks to the long handle and bulbous tip, this sex toy is also great for clitoral stimulation. This vibrator is very simple and great for beginners—I highly recommend it to anyone who wants earthshaking G-spot or clit stimulation.
"Would I recommend it?" Yes! The extended handle of our best G-spot vibe is perfect for reaching your G-spot and the vibes are strong.