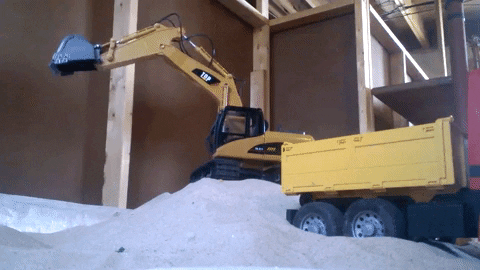 Let the child unleash their inner CREATIVE side which is IMPORTANT for child development. Watch them entertain themselves for hours with these REALISTIC 1:12 scale trucks.

This remote control construction trucks take it to the NEXT LEVEL! They feature 360-degree rotating body and a movable HYDRAULIC simulated 3-POINT arms for real life digging motion.

What your child's eye LIGHT UP and bring their little dreams TO LIFE.

You may find yourself joining in with them they are that AMAZING! Made with children and environmental SAFE ABS materials. The EASY to use controllers will allow them to build & explore.
Specifications:
Running time: 20 - 25 minutes
Charging time: 120 minutes
Material: Re-enforced Plastic
Control distance: 30 - 50 meters
Battery: 4.8V 400mAh NiCd battery ( built-in )
Control: 2 x AA batteries