GLOW UP FOR HALLOWEEN WITH THIS VERSATILE GLOWING STICK FIGURE COSTUME!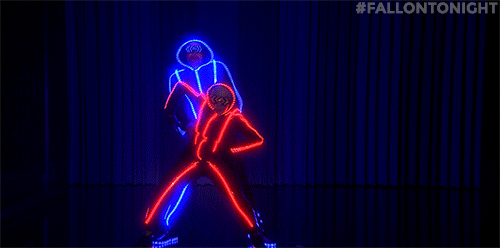 Do you love having an eye-catching costume when you go to Halloween events and parties? Are you having a hard time picking a costume this Halloween? We have the perfect costume for you! Introducing the Glowing Stick Figure Costume!
The Glowing Stick Figure Costume is a versatile LED stick figure costume that is bendable and can be formed to any shape and design you want. It can also be cut to any size to perfectly suit your desired costume. It has different colored bright lights and has three controllable modes which are steady, slow flashing and quick flashing.
The Glowing Stick Figure Costume is perfect for solo use, a group of friends or matching family costumes. It is ideal not only for Halloween but also for events, parties, performances and other occasions. The clothing is not included in the package, as the LED strips can be easily pinned, sewn, or attached onto your choice of clothing or fabric. It has an on/off control switch and is battery operated using 4 AA batteries.
Specifications: 
3 light modes: steady on, slow flashing, quick flashing

Operating temperature: - 40°C to 80°C
Lifetime: >12,000 hours
Powered by: 2 x AA batteries (not included)
8 Colors: Red, Orange, Yellow, Blue, Purple, Pink, White, Green

.
Package Includes: 
1x El Wire for top: 3m

1x El Wire for pants: 1.8m

1x Adapter

1x Battery box (batteries not included)
1x On/off switch