7V 1.4W Garden Solar Floating Fountain Brush less Water Pump

Enhance the beauty of your garden with Solar Powered Fountain. No additional power source or batteries required. Change the nozzle heads for different water effects and place the Solar Powered Fountain in direct sunlight for best results.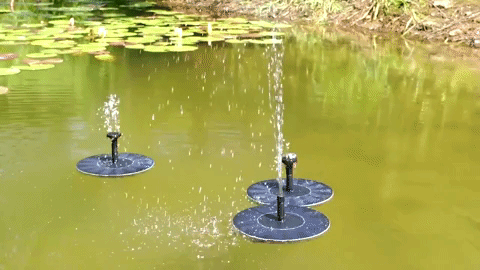 Garden floating fountain is a solar-powered decorative fountain. It is made up
 of highly efficient solar panel and brush less pump, start-up fast, efficient and
 stable. Placing the pump in the water without external battery or electric outlet.  Add fun and joy to your yard or garden with this amazing solar powered fountain pump kit!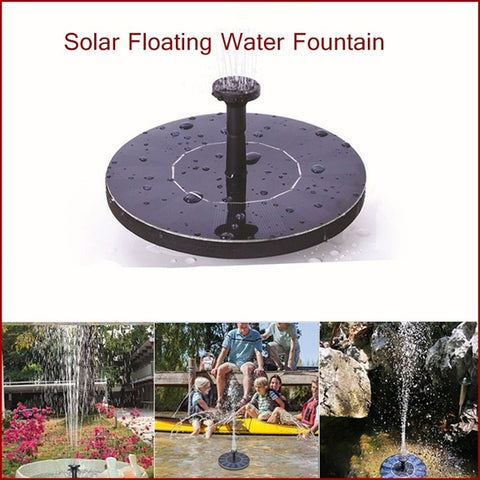 How to Use:
1. Assemble the product according to the sketch map.
2. Put it on the water and make sure that the solar panel is not sheltered from the sun. Then it will work normally as soon as the sunshine is enough.
3. There is some air in the pump at the moment that it is put in the water. Please do not connect the spray head to the pump until it sprays normally.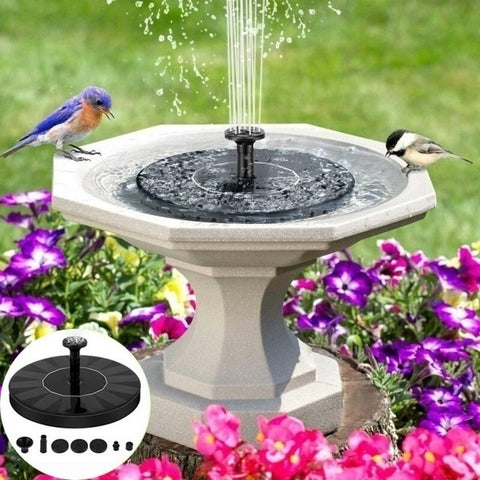 Change up the nozzle heads for different water effects and place the kit in direct sunlight for best results.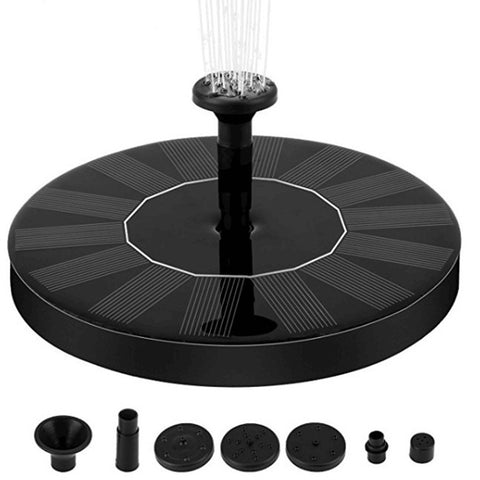 Features:
Start automatically in 3 seconds when sun exposure
Purify the air and increase the humidity
Start-up fast, efficient and strong stability
Built-in DC brush less motor with longer service life and lower consumption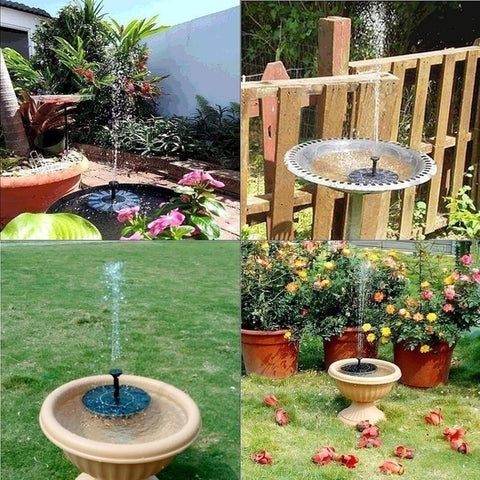 Product Specification:
Color: black
Solar panel power: 1.4W
Power of pump: 1.12W
Pump power consumption:
7V 160MA
Diameter of solar panel: approx 16cm / 6.3"
Diameter of pump: 6mm
Spray height: 30-50cm (different sprayer, different height)
Maximum flow: 180 L/H
Working life: more than 10000 hours
The simple design means no messy wires will be present and features suction cups at the bottom of the kit to stay in a desired place or float freely on water.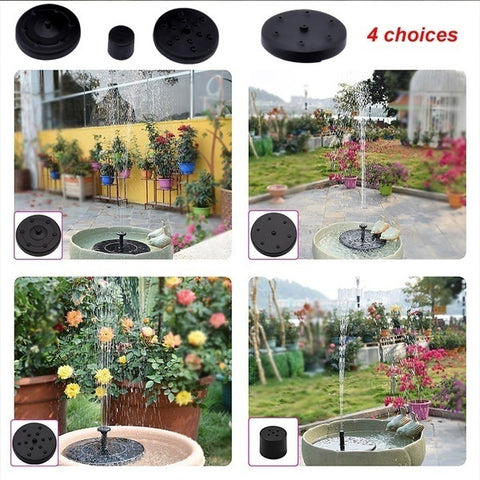 Package Include:
1 x Solar Water Pump
4 x Nozzles
1 x Nozzle Base
1 x Connection Head
1 x Outlet
1 x English User Manual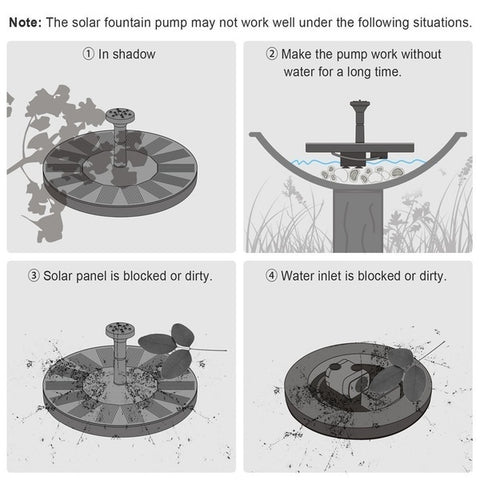 Note:
1. The pump is driven directly by the sunlight, so it will work continuously only when the sunlight is enough. As the power of the solar panel is depended on the sunlight, the pump is also affected by weather, seasons, places, etc.
2. Don't make the pump work without water for a long time, or its lifespan will be shortened.
3. Clean the pump regularly. If it's duty, it will stop working.
4. Be careful when using it. And don't let children play with it.
>>Similar products you will love>>
NO.1 
Easy Fish Hook Remover
. For only $19.98
NO.2 
3 Pcs Genius shrimp soft fishing lure - 3 pcs shrimp
. For only $15.89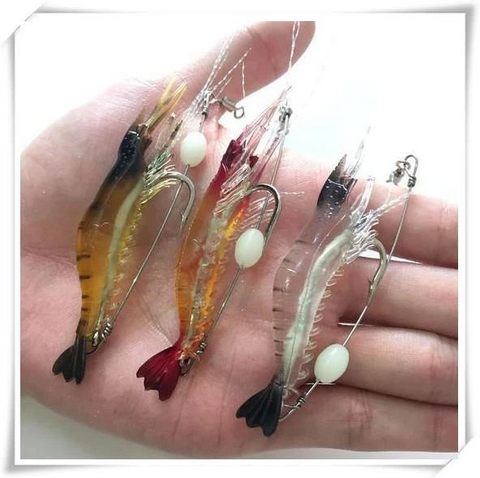 🚚High Demand - Please allow 2-3 weeks as demand is increasingly high on this product.
🔐Safe Payments - We use encrypted SSL certificates for 100% security.
✔Satisfaction Guaranteed - Money back guarantee.